Home
For pilots, teachers and their students, anyone with a learner's mindset!
The Problem: The United States needs to produce more STEM* teachers and graduates in STEM majors, as well as generate greater interest in STEM among women, minorities, and underserved students.
An Underused Resource: Aviation is an engaging topic, and small airports intrinsically are STEM-rich environments.
A Solution: While many initiatives are under way in an attempt to arrest the nation's freefalling STEM education system, aviation-themed outreach programs can provide a ready solution to the national STEM problem.
Hence The Art and Science of Flying Ground School, a full day workshop to share, enlighten, and empower. By weaving history, biology, and technology into a dynamic exploration of the wonder of flight, this interactive ground school generates enthusiasm for STEM through the lens of aviation. The Art and Science of Flying also:
Fosters personal growth and empowerment
Offers new ways to overcome obstacles and approach problem solving
Provides insights into achieving peak performance in any endeavor
Facilitates fun interaction between pilots and non-pilots
Gives pilots new ways to view their flying experience and relate it to others
Very well done, really enjoyable – G.F.
Excellent workshop – R.T.
Course content was great – K.K.
Thanks for a valuable and enjoyable presentation – C.J.
Participants were unanimous: Art and Science of Flying met their expectations and they would recommend it to others.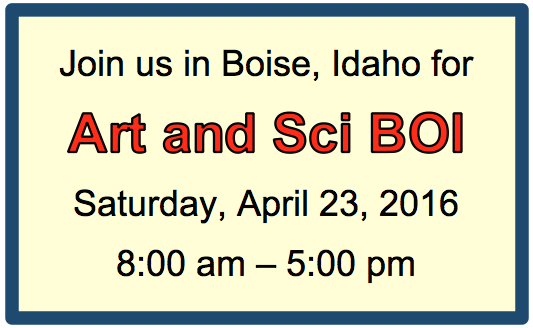 *STEM = Science, Technology, Engineering, and Math